From Voss to Utah – meet Ailin!
Norway and the USA have always had a special bond. There's something about our legacy that simply is a match. And the same goes for We Norwegians and our staff. Say hi to our beloved Ailin – a true Norwegian by heart, yet a sucker for America's raw and wild nature.
Hailing from the small Norwegian village of Voss, renowned as the extreme sports capital of Norway, and nestled amidst the breathtaking wilderness, Ailin's passion for the great outdoors has always been prevalent. 
And although Norway, and Voss in particular, is known for its wild nature scenery, there was just something about the United States Ailin needed to explore. Back in 2009, when Ailin had completed her degree in exercise physiology, she got an opportunity to move over the pond through acquaintances she made through her job in Trondheim, an American apparel company, to pack her bag and head over the pond. The destination? Sunny California. 
"I was in California for eight years before heading to Utah. It was truly an adventure. But after a while, I was looking for new opportunities. As a big fan of We Norwegians I always went to their store in Voss when visiting, so when I found out that they had distribution in the US, I figured that the combination of being Norwegian, having a slight obsession with merino wool, and being experienced in the apparel and fashion industry in the US might be interesting to the founders, Øyvind and Tove. Not knowing them from before I reached out to them directly via LinkedIn and the rest is history!" Ailin says.
Living the brand
Ailin loves spending time outdoors, and some of her favorite activities include downhill skiing, cross country, mountain biking, and hiking – activities that seamlessly blend with Utah and the legacy of We Norwegians.  
"Coming to Utah has been absolutely amazing. The opportunities to explore and adventure outdoors are incredible here, and I have easy access to all the things I love doing the most. It definitely doesn't hurt having found an adventure partner that knows Utah like the back of his hand and loves doing most of the things that I do!" 
And as for every adrenaline junkie, clothes and wearables are important for the overall outdoor experience. There's no doubt in Ailin's mind that merino wool is the ultimate fabric to wear during both slow and fast pace activities. 
"After I found We Norwegians on my trips back home to Voss through the years, I realized how merino wool can be made in a clean and simple way that really resonated with me. I wear merino wool for absolutely everything, I sleep in it, I work out in it, I wear it for work obviously, I lounge, camp, hike, ski, and bike in it. I like to have great quality clothes that I can wear for almost anything that I do and still look and feel good," she says. "I firmly believe that merino wool is the best thing anyone can wear next to skin, and I wouldn't even dream of going skiing on a cold day without wearing merino wool. Utah also gets quite hot in the summer, and our lightweight summer qualities are an absolute necessity for me to stay comfortable in the heat." 
On the quest for Ailin's favorite We Norwegians item, there is no surprise that the base layers match her functional and versatile lifestyle. 
"Of all my We Norwegians items, what gets the most wear is going to be our 'Base One pure merino tees' and our 'Snø baselayers'. It sounds a little boring, I know, but good basics are so important, and once you start wearing these garments, you will easily find a reason to wear them 24/7! The 'Alta Hoodie' has also been an easy throw-on for me all through the winter, and such a fun and effortless piece to wear."
A piece of Norway in Park City
As both Ailin and Tove Grane, co-founder and designer of We Norwegians, are from the Voss area, they instantly knew this was a relationship to build the brand on and create a closer link to their beloved hometown back in Norway in the United States. Out on a location scout, Park City, and Utah quickly became the ultimate home away from home for Ailin. 
"When I first moved here, I did live in Park City which I thoroughly enjoyed, easy access to the outdoors, skiing was 5 minutes away, and I had trails available from my doorstep. I have since moved to Salt Lake City which I love as well, it has let me closer to my second family here through living with my boyfriend. I have been welcomed into his amazing family with open arms, which makes me feel like I "belong" here even more." 
And the same goes for the We Norwegians staff in Park City—which Ailin absolutely loves! 
"Some of the things I love the most with my job are the people I get to work with and the variety of the work. Alexis Rice, my 'partner in crime', and I have an amazing staff in the Park City store, and it always brightens my day to get in there and work with them once a week. Having a great team to work with, who are solution-oriented and pull their weight, is so crucial in a growing company. Getting to work with Øyvind and Tove and their team in Norway—who have put so much work into what is now a large merino wool line, with so many different qualities and styles, is pretty special," Ailin says.
Voss versus Utah
Compared to Norway, everything is more prominent in the US, and there is less of a safety net to catch you if you fall. Despite this, Ailin appreciates her living situation in the US.
"If you lose your job or get injured here, you are fending for yourself more and hopefully have good health insurance. I've experienced both. However, that experience is something I am grateful for. I've had the opportunity to see completely different ways of life and encountered so many people with different cultural heritages and backgrounds. It really puts it all in perspective and it has made me much more open-minded and accepting as a person, while also appreciating my own heritage and upbringing even more," Ailin says.
When answering the question of her biggest goal in life, it is to be able to juggle even more between her two homes. 
"I think being able to spend more time between Norway and the US, to have more time with my family back home. I love spending time there, especially in Voss where I can escape to a quaint family cabin, let my shoulders down, and just be. However, now that I've planted roots in Utah, I'm finding myself wishing I could clone myself and be two places at once even more often than before!"
And We Norwegians totally understand her ambivalence. While there is just something truly special about Norway and Voss in particular, the United States offers a larger sense of experiences and perspectives. And maybe that is the true magic in life. We don't necessarily have to choose one over the other – we can simply navigate through our preferred destinations as we see fit. That is what We Norwegians is all about—this is where Norwegian heritage meets the modern world on your terms.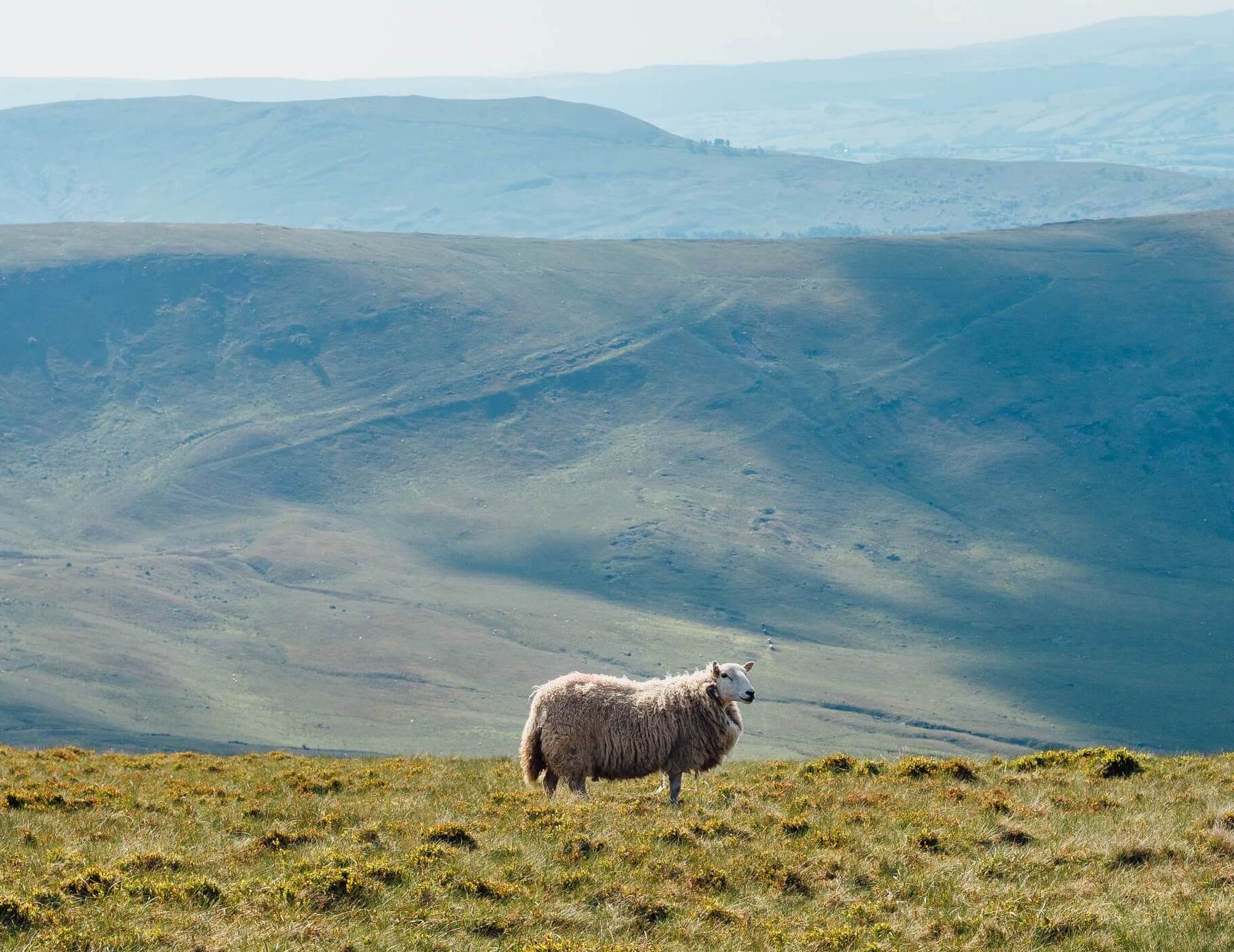 busting myths
Are you a sucker for high-quality fabrics that are good for the planet? Get ready to discover merino wool – and bust some myths about the ultimate fiber year round! Prepare to fall in love with m...
Read more