Wool is a marvel of nature. If cared for in the right way, your wool garment can last a lifetime. For proper care, don't wash your wool garment too often. Let it air out after each use and it will feel fresh for the next wear. When your garment does need a wash, use the wool setting on your washing machine with temperature set to 30 degrees, and use detergent especially for wool (no bleach). Shape the garment when it's still wet and lay flat to dry.
You can not wash wool with normal washing detergents as it usually have enzymes in it that fades the colour of the wool garment. Some washing detergents are so strong that it cause thinning and holes. You should always use detergents made specially for wool. If you need any care products for wool you will find them here.
Discover Merino Wool Care products
Here are some quick tips from Tove, our designer, on how to take care of your wool garments. 


How to wash your wool garments:
How to fix a loose thread on your wool items:
How to remove lint and pilling from your wool clothing: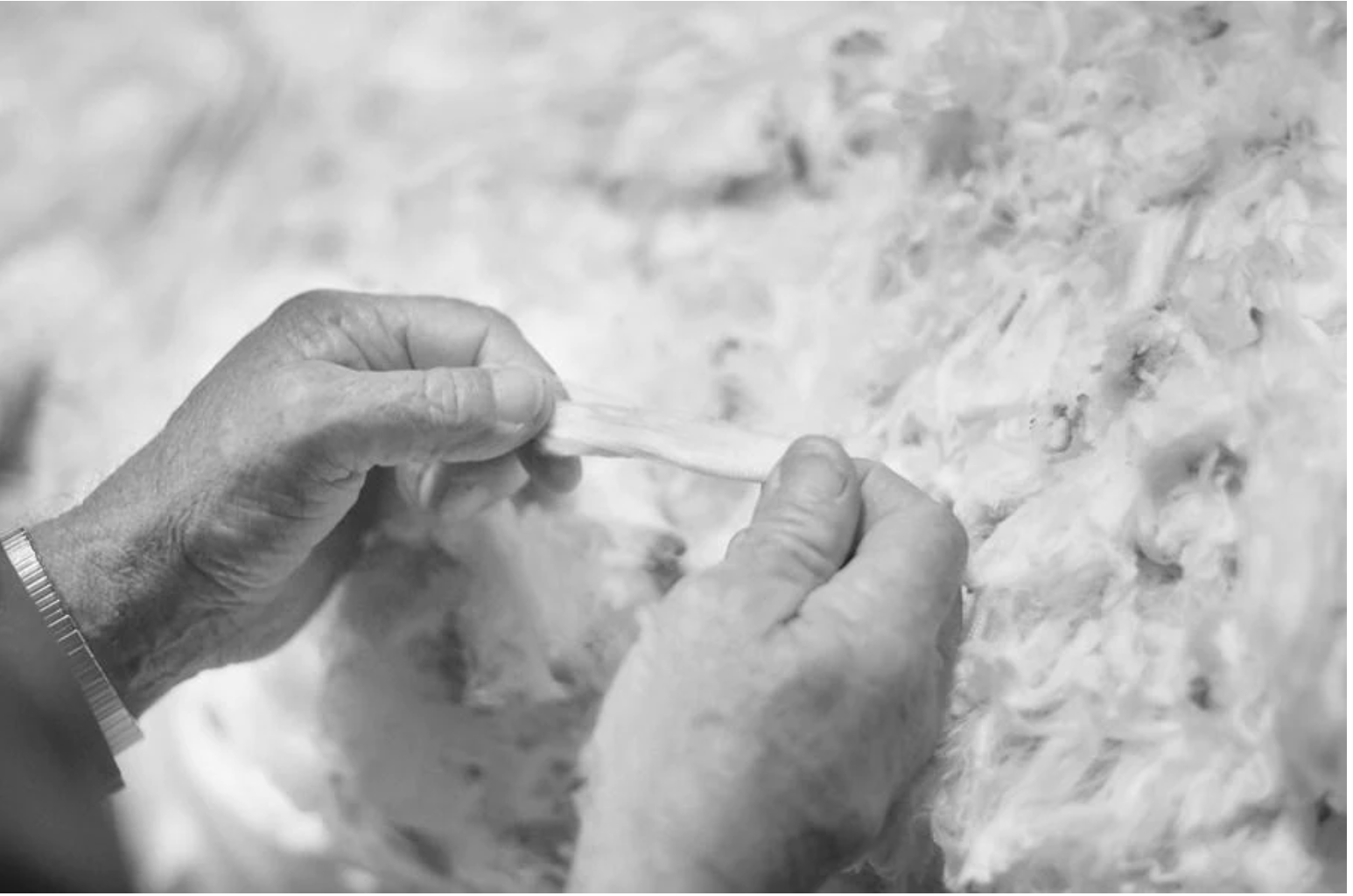 The Merino is a breed of sheep prized for its fine, soft wool. The breed is originally from Turkey and central Spain, and its wool was highly valued already i...
Read more
Discover the materials we use and like to combine with Merino Wool to produce luxurious garments. Cashmere, Tencel, Viscose or Lavalan are our planet-friendly picks. Read more..
Read more